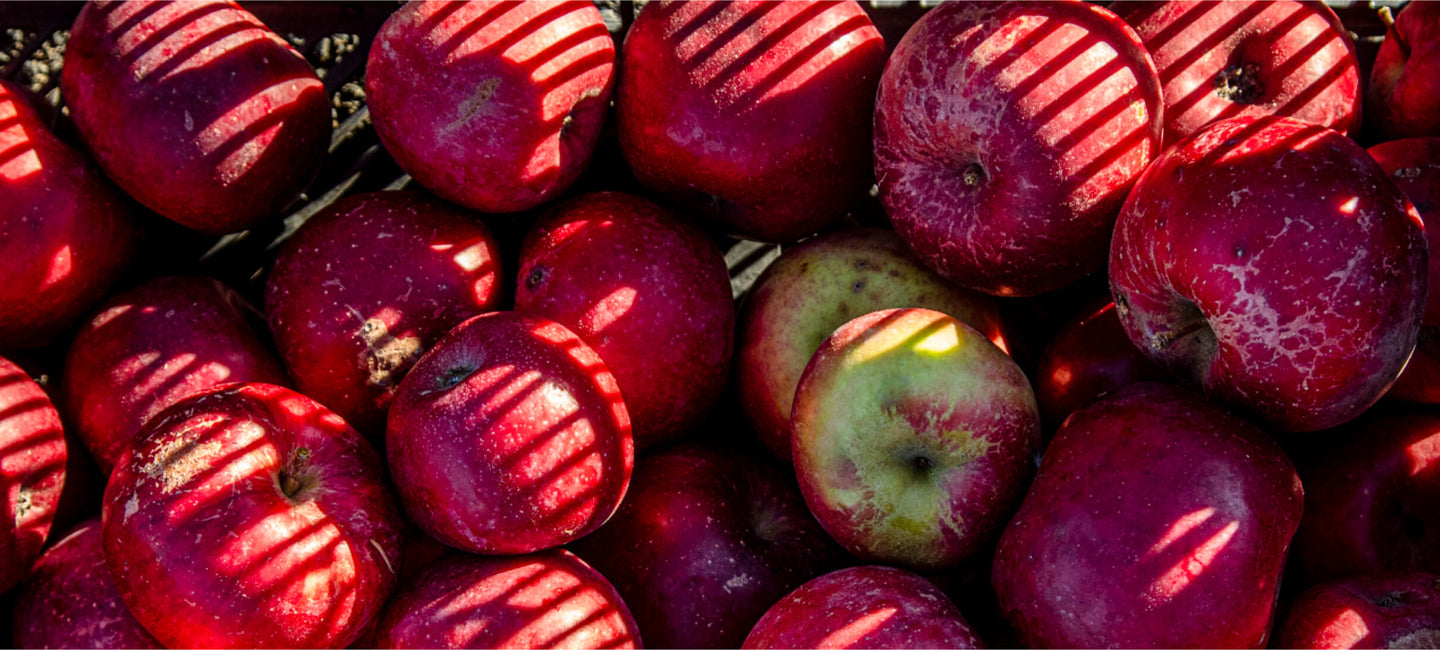 About Us
An organic farm making healthy, tasty foods with apples at the core
From fresh-pressed apple cider vinegar to crunchy granola
Our deliciously tart apples are grown and harvested on our farm in Sebastopol, California. Some fruit is used for juicing, other fruit is dried and made into baked treats. Every bit is thoroughly delightful.
Original Recipes Handcrafted Steps From The Orchard
What do you get when you create your own recipes and craft foods in small batches using local natural ingredients? Lots of happy customers and back-to-back Good Food Awards.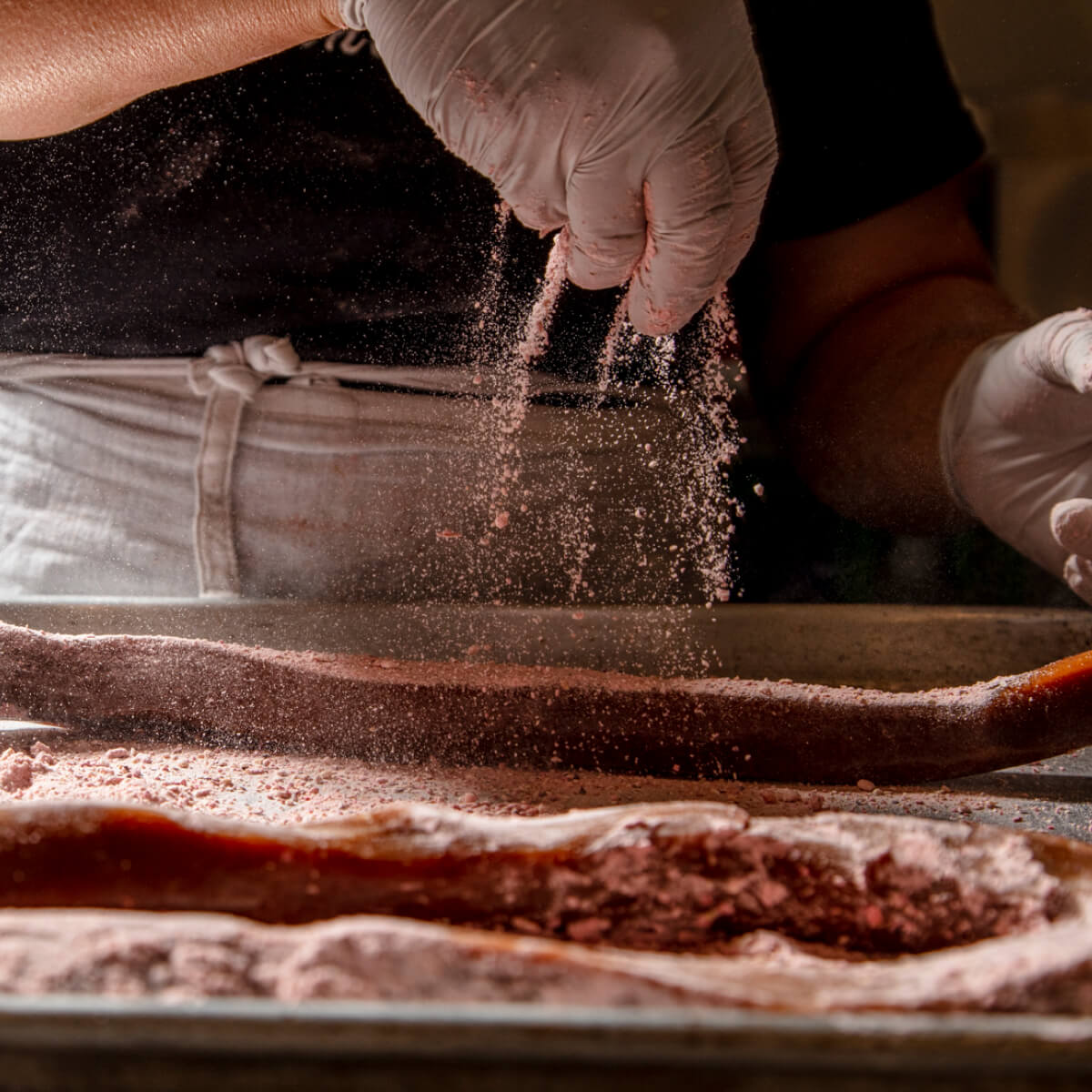 It All Boils Down To Flavor
Everything starts with farm fresh-pressed apples. We boil down the juice to create syrup that gives our caramels a lovely apple flavor. For our vinegars and shrubs, fresh-pressed juice is boiled and fermented for a year in French oak wine barrels, where it slowly becomes apple cider vinegar that's perfectly tart and sweet. Whether you enjoy it straight out of the bottle or as the star ingredient in our many treats, our apples' flavor is unmatched. 
Making It Our Business To Support Other Farmers
We grow most of our ingredients, but those we don't are sourced from carefully-vetted farms that share our commitment to flavor, freshness, and sustainability. Having the highest quality ingredients inspires us to continue innovating in our recipes and kitchens.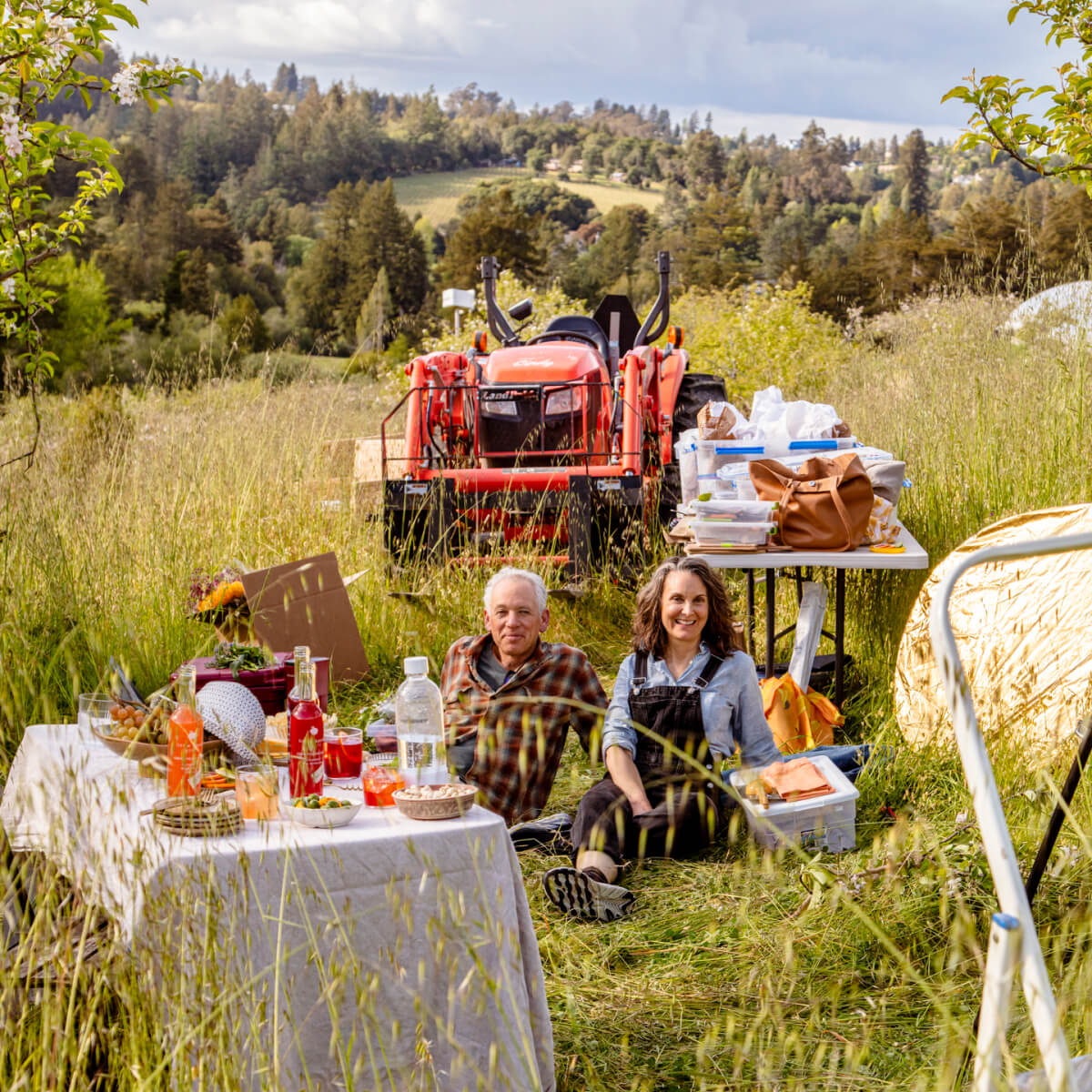 "An Apple cider vinegar that actually tastes like apples"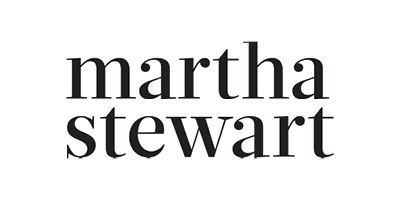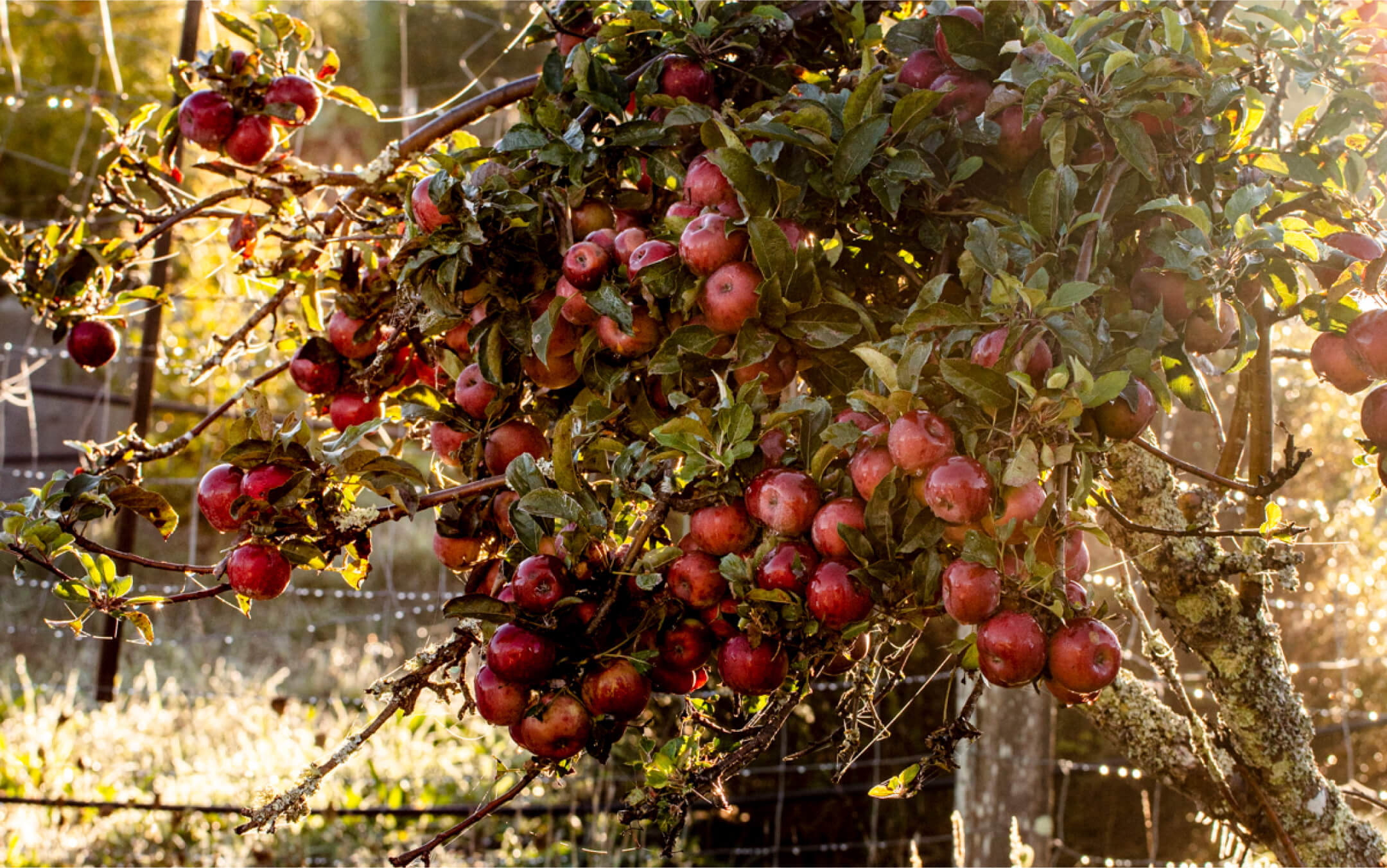 Our Orchards
Certified Organic since 2003
We grow a variety of apples: Pink Pearl, Red Rome Beauty, Yellow Bellflower, Gravenstein, and Golden Delicious, just to name a few! Sustainability is key, so our trees are rain irrigated and all of our apple pomace and waste is spread out to fertilize our trees. Peel to pip, our process is a closed loop.

Fun Fact: In the 70s, the apples from our orchard were used in Apple Jacks + Boo Berry Cereals!

About Joanne
Culinary Creativity In Bloom
Joanne and her husband Dan were running a flower nursery in 1999 when they bought a house in the middle of an apple orchard. Over time, Joanne's love of growing vegetables, herbs, and edible flowers blossomed, and in 2009 she created Little Apple Treats's first batch of apple cider vinegar. Who knew all the possibilities held in one tiny apple? Today, Joanne continues to create all our recipes, and they're produced in our own certified manufacturing facility, just steps from the farm. Creativity and craftsmanship meet curiosity and innovation with every tasty new product we make.